Leading designer homewares company,
Maxwell & Williams
, needed to revamp their website to better showcase their vast product range, however, they were unable to support ecommerce. Given this lack of direct conversion, our task was to create a modern and responsive website that provided a worthwhile experience to customers who would otherwise go to other stockists. 


Research and approach
The existing website suffered from poor usability, particularly within the product groupings, which made browsing and product discovery a chore. 
Research showed that users wanted to quickly explore, discover and compare products with ease, before being directed to purchase at online and in-store stockists.
The demographic were also far more likely to engage with inspirational lifestyle content that was relevant to both the brand and product range.
Design solution
The resulting prototype was half product site, half Pinterest board. This inspirational browsing tool would allow users to explore the entire product range through keywords and filters in a unique and visually inspiring way.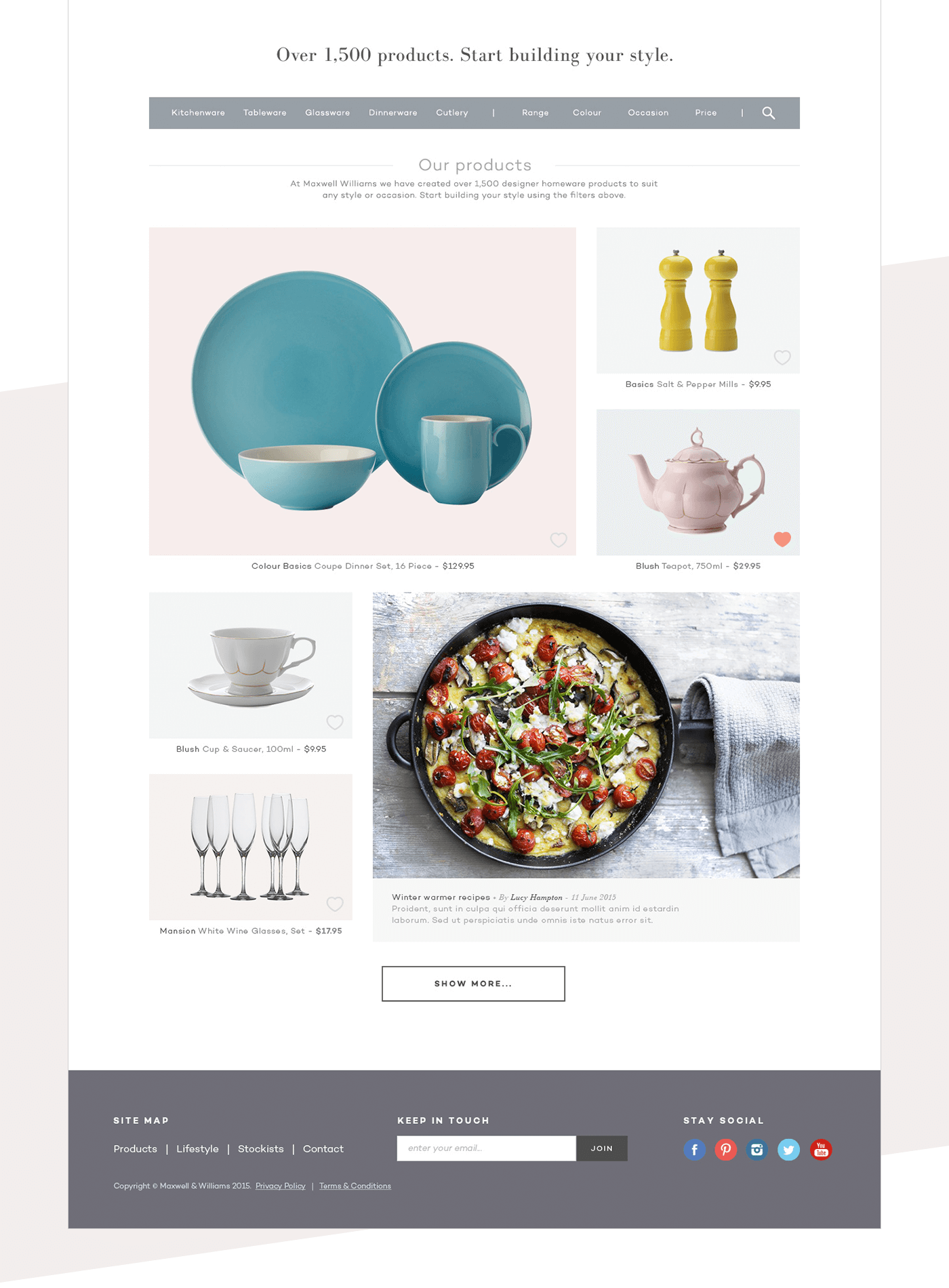 Mobile

Throughout the early design process, various prototypes were built on both desktop and mobile. These concepts were run through usability testing workshops before being optimised accordingly.
Mobile filtering proved to be one of the biggest challenges, which once solved, helped inform the design for both desktop and tablet.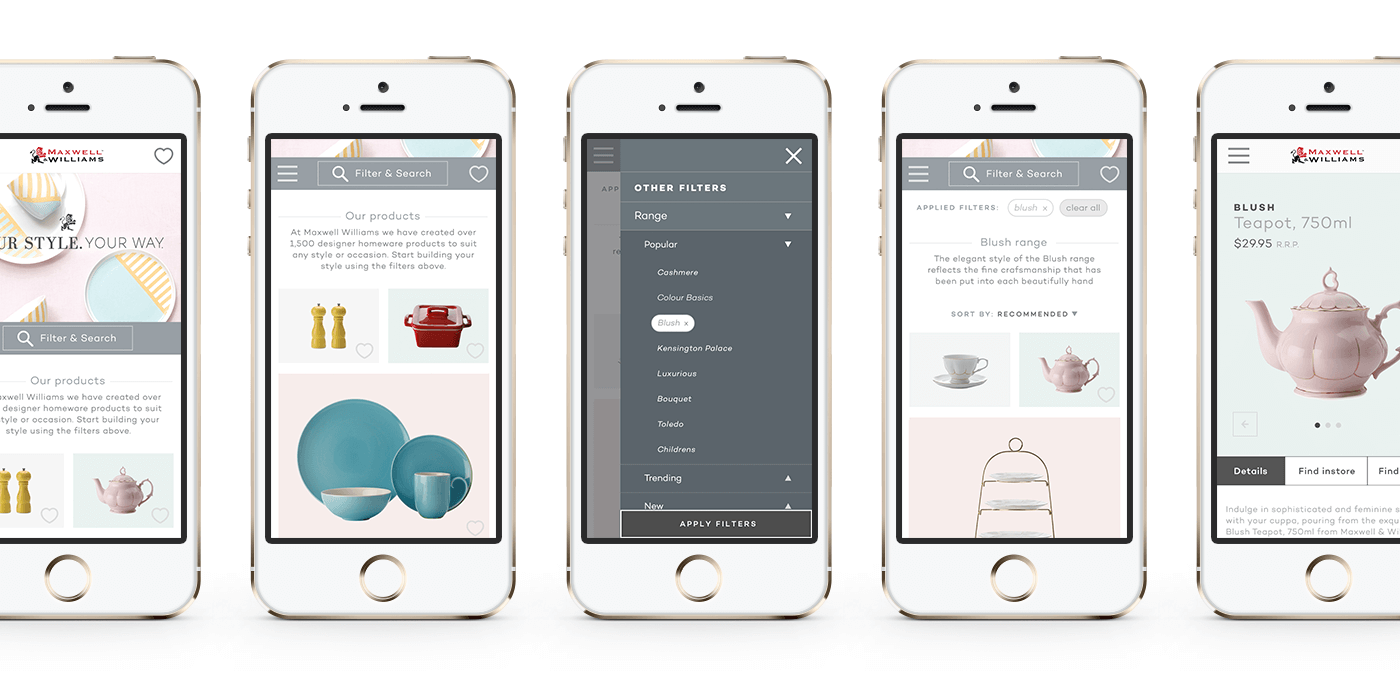 Product tiles
To cater for the diverse product styles, a set of subtly coloured tile backdrops were developed, allowing each product to sit cohesively together without jarring the user with more colours and patterns, or impacting performance. 
A website photography guide was created outlining what perspective,
lighting & depth of field to use to maintain consistency.


Innovative interactions
Tiles alone weren't enough to communicate all of the product details that customers may need. Clicking through to separate pages could disturb the flow of exploration, to avoid this an innovative interaction allowed products information to quickly slide in, revealing more details such as where to purchase, favouriting for comparison later. These detail pages were deep linked to allow for social sharing. Users could also close the sliding page, quickly returning to where they left off to continue exploring without effecting their filtered results.


Lifestyle content

To drive acquisition and engagement, a lifestyle section was created and populated with unique, relevant content that would resonate well with the target audience, such as recipes, competitions and style tips. These inspirational articles were seeded out on social media via brand advocates such as renowned chefs and food stylists to help drive a relevant, engaged audience to the site. 


Outcome
Within a month the site recorded a;
• 50% increase in site visits
• 50% increase in unique visitors
• 30% increase in organic visits
• 50% increase in pages per session
• 20% drop in bounce rate